Bao has the same meaning in Chinese and in Vietnamese: dumpling. The noodle pocket is made in a wide range all across Southern-Asia and they come in different types: they have sweetie, salty, streamed and fried version. In the footsteps of these variations BAOBAO dim sum bar combines all of these elements as a Pan-Asian mixture in a top-notch quality. 
In the making of the identity I have been inspired from all my Far East travel experiences (Myanmar, Cambodia, Vietnam, Laos). The interior design was conceived in a tight partnership with the 81font Architecture who were eager to accommodate Hungarian craftsmanship in relation to the eastern culture. According to this concept they delegated a Hungarian basket-maker artist to prepare all the woven ceiling lamps. A Vietnamese tale, The Hundred-knot Bamboo Tree is printed on the woven fibers which creates a strange cultural passage between the folk art of distant nations.  
I have made a dozen hand
drawings
during my Asian journey therefore these sketches became a starting point of the interior's imagery including the dim sum reference drawings which were painted on the wall after projection. The cooking processes are indicated on different labels as well, all using a typical neon red tone specifically present in the Vietnamese urban landscapes and hand-painted glazed signs. This tone is in frequent use in Vietnam with food-stamps as well, they mark different kind of fillings with the stamp used on the noodle's bare surface. The origami folded chopstick cases and the bamboo streamer pots wear the same neon red logo which was applied by tampon printing. The menu card is from disposable paper on which the guests are able mark their order. There is a farewell surprise – when leaving every guest gets a fortune cookie in which the content is carefully dedicated to the truth whatever it may be. 
The restaurant has its own draft beer therefore I made the beer mat part of the identity which evokes Asian visual culture with fine hop drawings.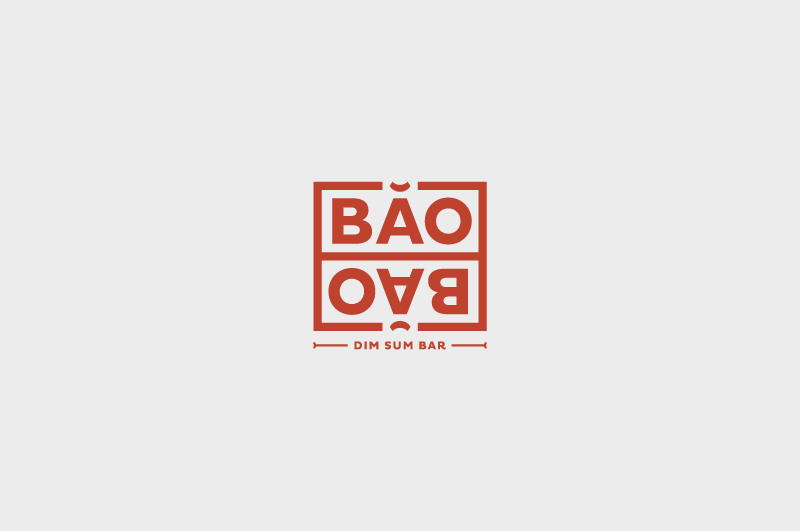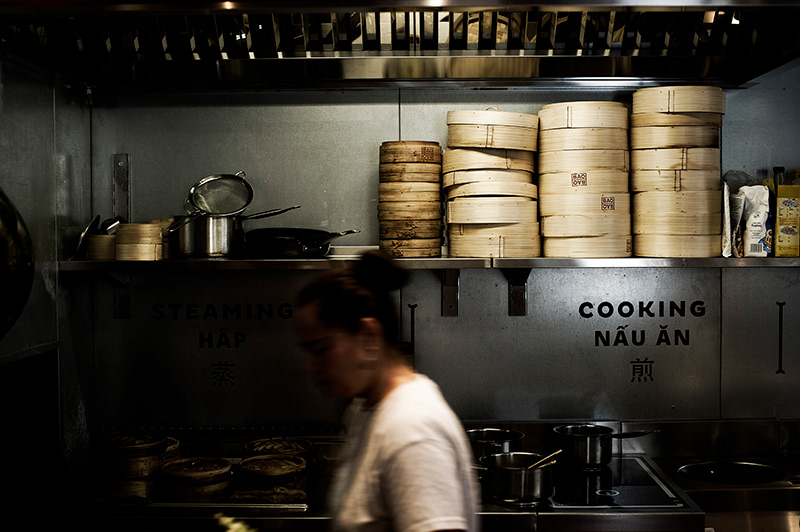 special thanks To Kamilla Mihály